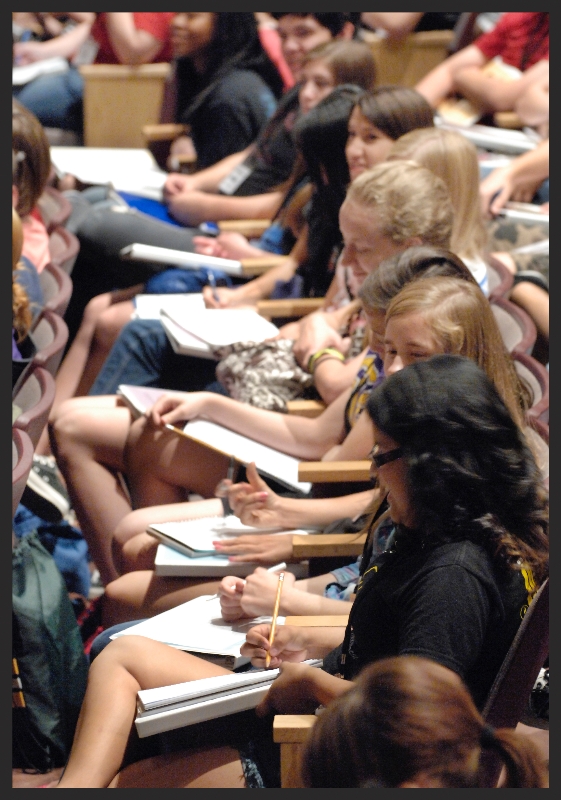 ​
​
THE
ARIZONA LEADERSHIP CONFERENCE 2021 WILL BE LIVE OFFERED IN A REMOTE DELIVERY FORMAT


​​Same great content, same amazing teaching staff
​In 2021, the Arizona Leadership Conference will celebrate 28 years of providing band students a quality leadership experience. Last summer we were excited to offer a complete leadership experience for your students remotely. 500 students attended our remote format.
The Arizona Leadership Conference is designed to enhance the students' ability to succeed as a leader and be an asset to you and your music program. Conference curriculum is reinforced through group discussion, master classes, and special breakout sessions that will help your students reach their full potential. All students can benefit from attending and will get a head start in understanding the importance of their role in your program.
Student leaders will be well prepared to aid directors in the development of ​​their music program. After being involved in many other student leadership camps, we believe that the blend of leadership activities and individual instruction will provide students with the best potential towards serving their music program.
​
Duane Chun, Director of Bands - Buena High School, Arizona
"For the past 30 years, Bill Humbert and his staff have been great in providing my student leaders realistic tools and strategies for success on the field. The students come back to the program energized, excited and motivated to implement what they have learned".​​

2021
Conference
Dates & Locations
​
​
Due to the COVID-19 Pandemic, we have made the decision to offer our camp experience remotely again this summer. While we are disappointed that we are not able to meet in person, we feel that this is the right choice in order to keep your students and your school community safe and healthy. We are very excited to offer a complete leadership experience for your students remotely, and are looking forward to meeting in person in 2022.
Conference Schedule
Day 1
1:00PM-5:00PM Sessions
Day 2


​
9:00AM-12:00PM Sessions

12:00PM-1:00PM Lunch Break*

1:00PM-5:00PM Sessions
​
*Please note that the camp

does not

provide lunch.
​
​​
​
Items to Bring:
​​Drum Major:
Notebook and Pencil
Section Leaders: ​
​
Main
Instrument (Day 2), Notebook and Pencil
Percussion:
Drum Pad with Snare Stand, mallets, Sticks, Notebook and Pencil
Color Guard:
Guard Equipment (flag, saber, rifle) Notebook and Pencil
Band Officers: Main Instrument (Day 2) Notebook and Pencil
REGISTER ONLINE:

​

Arizona Leadership Conference
Registration for 2021
Registration
Fees for Summer 2021 are $40 Per Student for our
Remote/Online Camp Experience​.